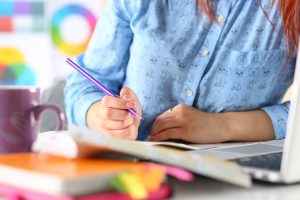 Subscribers receive one year of access to our highly rated and easy to implement collection of lesson plans and weekly journals. These materials help students build character and develop social-emotional competencies while addressing important and relevant issues such as bullying, cheating, and academic achievement. Each lesson plan contains thought-provoking discussion generators and follow-up activities for each grade level (elementary) or core academic area (secondary).
Each lesson plan uses a unique broadcast message as a springboard. Consider setting aside time one day per week to both broadcast this message and implement the corresponding lesson plan. These tools work well for weekly advisory, character education, extended homerooms, life skills, or enrichment classes.
When appropriate, these messages can provide an excellent opportunity for a student to apply his or her spoken language skills by speaking in front of an audience (the classroom or the entire school via the PA or in-house television network).